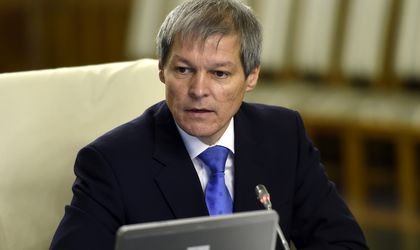 Prime minister Dacian Ciolos said the passing to pay law has to protect the people that really have issues repaying bank loans and not the speculators in the real estate sectors.
Ciolos has reacted after the initiator of this bill, liberal MP Daniel Zamfir, accused the PM that he "serves the interests of foreign bankers". The politician said that his bill does not help real estate speculators in any way.
What makes the bill so controversial among bankers is that, should it be passed into law, it would give debtors the upper hand by enabling them to discharge their mortgage-backed debts by transferring the property to the bank. Under the current legislation a home owner is expected to pay back their mortgage-loan under almost any circumstances.
The PM said in a Facebook post that the government wants a "functional and not populist law", adding he already told banks that he supports this bill.
"The banks clearly need to learn their lesson in the relation with their customers. But for the passing to pay bill to be truly applicable (and not vulnerable in court), and to serve the interest of customers, it needs to be adapted", wrote the PM.
The draft bill is currently pending a final vote in the Chamber of Deputies.
At the beginning of this month the government spokesperson Dan Suciu warned Romania could lose billions of euros if banks will sue the state in international courts over the passing to pay bill.
The piece of legislation has already come under heavy criticism from officials at the National Bank of Romania (BNR).
For instance, BNR governor Mugur Isarescu said the bill should not include the Prima Casa program.
Ovidiu Posirca