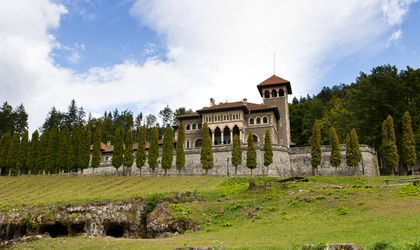 The second season of Prahova Classic Nights series kicks off on January 29 at the Cantacuzino Castle in Busteni, with artists like mezzo-soprano Irina Dolzhenko, tenor Alexez Dolgov, pianist Tatiana Lobyreva and cellist Marin Cazacu with the group Violoncelissimo.
Read also: Hidden architectural gem Cantacuzino Castle awaits visitors
Prahova Classic Nights is a series of concerts featuring the Russian opera performers alongside Romanian ones in the setting of the Cantacuzino Castle. The concept of the event is inspired by the history of Cantacuzino Castle, where, at the beginning of the 20th century, the prince and princess Cantacuzino organized a five o'clock musical session, to honor notable Romanian personalities of the time.
Tickets cost RON 150. The organizers also provide free transportation to and from the castle on the Bucharest – Busteni and Brasov-Busteni routes. The event takes place on January 29 and January 30.
Oana Vasiliu