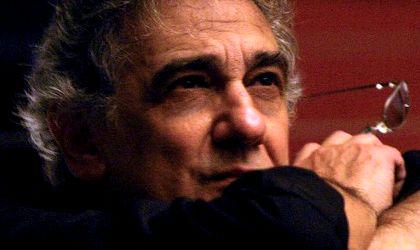 Opera singer Placido Domingo has been appointed a United Nations Goodwill Ambassador. The Spanish star will be in Paris, France on November 21 to attend a special ceremony to officially mark his appointment.
According to ContactMusic.com, the tenor was selected for the prestigious title in honor of "his dedication to the values and ideals of the United Nations Educational, Scientific and Cultural Organization (UNESCO)".
Domingo joins jazz icon Herbie Hancock and Hollywood actor Forest Whitaker among the current ambassadors of UNESCO.
UNESCO Goodwill Ambassadors
The UNESCO Goodwill Ambassadors are an outstanding group of celebrity advocates who spread the ideals of UNESCO through their name and fame. They extend and amplify UNESCO's work and mission and have generously accepted to use their talent and status to help focus the world's attention on the work of UNESCO. Through their careers and humanitarian commitment they have made an important contribution towards the objectives and aims in UNESCO's four fields of competence, which are education, culture, science and communication/information.
Oana Vasiliu