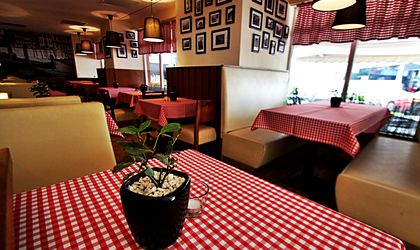 The Pizza Dominium restaurants network is rebranding to Gusto Dominium and eyes a 20 percent increase in turnover for this year, according to a company statement.
Therefore, after registering some EUR 2 million in turnover in 2015, the company expects a rise to EUR 2.4 million, both due to the rebranding and the opening of new units in Bucharest.
"A great impact on the turnover will come from the opening of a location in Bucharest, scheduled for May this year. We plan to open two other new Gusto Dominium restaurants, after we identify the best locations in shopping centers in the capital city and in the country," said Daniel Grigorescu, general director of the restaurant chain.
At the moment the restaurant chain has 7 units, of which 6 in Bucharest (Afi Palace Cotroceni, Militari Shopping Center, Mega Mall, Obor, Titan, Unirii Square) and one in Ploiesti (Afi Palace Ploiesti). According to the press release, the restaurants inside shopping centers get more visits as compared to the units on the street, bringing in more revenues.
"The balance between locations on the street and inside malls are balanced only during the summer, when those that are not in shopping centers attract a greater number of customers thanks to generous terraces," the company representative concluded.
The company is part of the Poland group Gusto Dominium, founded in 1993, which has 70 restaurants in Poland. The group registered last year a turnover of EUR 16.4 million.
Natalia Martian