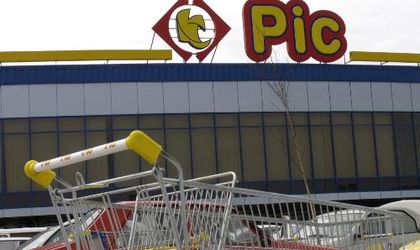 The former PIC hypermarkets in Craiova, Calarasi and Braila, as well as a plot of land in Blejoi, Prahova county, will be put up for sale again on April 25, by judicial administrator PricewaterhouseCoopers Business Recovery Services, at a total starting price of EUR 10.2 million.
A starting price of EUR 2.4 million has been set for the PIC hypermarket in Craiova (20,000 sqm of construction and a field of 57,379 sqm). The store in Calarasi (24.500 sqm of constructions and a field of 77,147 sqm) is valued as EUR 3.4 million, while for the store in Braila (15,300 sqm of constructions and a field 49,284 sqm) the liquidator hopes to get at least EUR 3.2 million.
At the start of the year, PWC Business Recovery Services announced it sold the former PIC hypermearket in Oradea to Western Logistics and the buyer would transform the property in a logistics center.
PIC SA entered bankruptcy in 2012. Nicolae Sarcina, owner of Succes Nic Com, was suposed to buy the remaining hypermarkets in 2013, but dropped the deal.