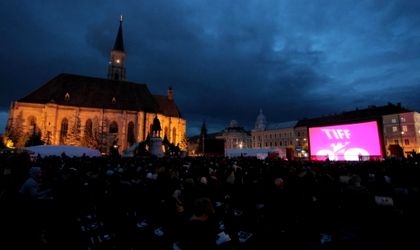 The biggest Romanian film festival will bring, once again, hundreds of films, concerts, exhibitions, debates and meetings with filmmakers, between May 30 – June 8 in Cluj Napoca. The two premieres will open and close the international festival, according to the official announce of the organizers.
Philomena is a 2013 British-French-American drama film directed by Stephen Frears, based on the book The Lost Child of Philomena Lee by journalist Martin Sixsmith. Starring Judi Dench and Steve Coogan, it tells the true story of Philomena Lee's 50-year-long search for her son.
The film has been recognised by several international film awards. Coogan and Jeff Pope won Best Screenplay after it was screened at the 70th Venice International Film Festival. It was also awarded the People's Choice Award Runner-Up prize at the 2013 Toronto International Film Festival.The film was nominated in four categories at the 86th Academy Awards, including Best Picture, Best Actress for Dench, Best Adapted Screenplay for Coogan and Pope, and Best Original Score for Desplat, and has four BAFTA Awards and three Golden Globes.
Boyhood will close the 2014 edition of the Transylvania International Film Festival, a movie that is a 2014 American drama film written and directed by Richard Linklater and starring Ethan Hawke, Patricia Arquette and Ellar Coltrane. The film was shot intermittently over a twelve year period. Filming began in the summer of 2002 in Houston, Texas and completed in October of 2013. The film premiered at the 2014 Sundance Film Festival, with a theatrical release set for later in 2014. The film also competed in the main competition section of the 64th Berlin International Film Festival, where Linklater won the Silver Bear for Best Director.
The current line up of the festival is available here.
Oana Vasiliu