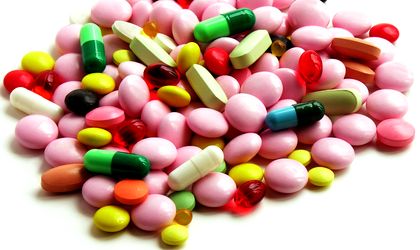 Producers of innovative and generic medicines are calling for an increase of the budget of reimbursed drugs, claiming the current level is limiting the access of Romanian patients to treatment.
The funding in this year's budget covered the consumption of drugs from 2011, falling 16 percent short from the real treatment needs, according to data from the healthcare insurance body CNAS.
Makis Papataxiarchis, president of the Romanian Association of International Medicine Manufacturers (ARPIM), said: "It is essential to increase the budget for medicines in 2014 by at least 10 percent, so that the minimum requests of patients can be met".
The government announced the Ministry of Health's budget would be hiked by 32 percent to RON 7.8 billion (EUR 1.7 billion). The budget of the CNAS will slightly grow to RON 22.6 billion (EUR 5 billion).
Romania is trailing Europe on the financing of the public healthcare system. According to industry figures, the country allots 3.9 percent of GDP for healthcare, against the EU average of 9 percent.
Local expenditure for medicines stands at EUR 80 per capita, against the minimum level of EUR 150 per capita in the region.
"The producers of medicines can not support on their own, through the claw back tax, the financing deficit generated by budgetary allocations below the patients' needs," said Dragos Damian, president of the Association for Generic Medicine Producers (APMGR).
PM Ponta said this week the healthcare budget would not be cut next year, adding that RON 3.5 billion (EUR 786 million) was allotted in this year's budget to cover the historic debts to medicine producers.
Ovidiu Posirca