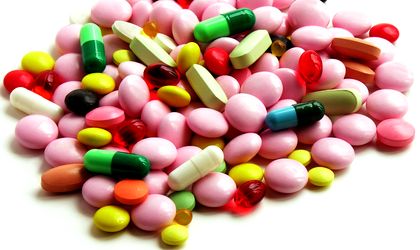 Pharma companies sold RON 3.1 billion of medicine to Romanian patients in the second quarter of the year, a 5.7 percent increase compared to the same period in 2013, according to the Pharma & Hospital report transmitted by Cegedim Romania.
Pharmacies sold precription based medicine worth RON 2.15 billion, up 4.5 percent. The market for medicine without prescription reached a value of ROM 0.46 billion, up 12.8 percent. Hospitals made 0.4 billion from pharmaceutical sales, up 4.6 percent on the year.
"The second quarter evolution was better then the one in the first quarter which confirms the market's resilience: quarterly growth of 5.7 percent led to a semester growth of 2 percent and we're looking at an year-end evolution of -0.4 percent. Since the list of compensated pharmaceuticals will be updated at the end of the year, the impact it will have on pharma sales should be marginal for 2014 and we are maintaining its estimate that the year of a 0.3 percent decrease in the market. For 2015 we estimate a moderate increase for the market, of 1.8 percent", according to Petru Craciun, general director for Cegedim Romania.
The top 10 pharma companies in the country hasn't changed in the second quarter, with Hoffman La Roche leading the pack (RON 818 million sales), followed closely by Sanofi (RON 813.5 million) and Novartis (RON 681.8 million). Also in the ranking are Servier (RON 676.8 million), Pfizer (RON 600.8 million), GlaxoSmithKline (RON 504.8 million), Ranbaxy (RON 479.2 million), AstaZeneca (RON 452.1 million), Merck&Co (RON 436.5 million) and Krka (RON325.4 million)