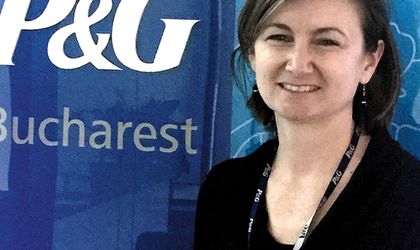 The P&G Bucharest Service Center, covering the Europe, Middle East and Africa region (EMEA), has reached its tenth year of activity, according to a press release by the company. The center employs 160 professionals speaking a total of 13 languages and serving 66 P&G sites and over 100 countries.
"At the core of the Center's constant development has always been the people-centered strategy, based on hiring top talents, who are given the chance to grow from within. The quality of the labor force was one of the main reasons P&G chose Romania 10 years ago, in order to open the Center here," April Cielica, leader of the service center, said in the opening of the event.
The business solutions that P&G Bucharest Service Center offers the advantage of a tailor made supplier portal where suppliers can check online their status.  Being part of a global network along with San Jose and Manila centers, the Bucharest based team can take over responsibilities and back up offices in other regions, the company shows.
"Each of our colleagues speaks at least two foreign languages and they have a very deep knowledge of the procurement / taxation legislative framework in the markets we serve. Through cutting edge innovation and technology, the GBS Bucharest centre helps P&G fulfill its mission of serving the world consumers through immaculate collaboration with our suppliers. We will continue investing into innovation as to be able to increase the number of global processes coordinated from Bucharest", the P&G representative added.
Natalia Martian