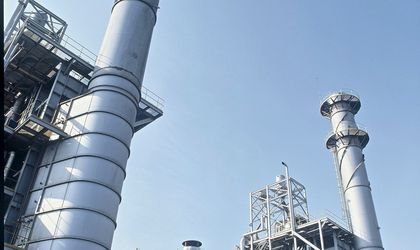 Oil and gas producer Petrom will put EUR 200 million in the Petrobrazi refinery by 2014, adding to the EUR 400 million it has already invested here for modernization works, in order to increase the diesel output, said the company in a note sent to the Bucharest Stock Exchange.
Petrom commissioned a modernized crude vacuum distillation unit in Petrobrazi, during the 6-week refinery shut down this May. The company has invested around EUR 100 million for the modernization program that started in 2009.
"Romanian refineries produce excess gasoline compared to the demand, whereas for diesel, around 30 percent comes from imports. The upgraded unit is very important in the refinery's modernization process because it will allow us to improve the product mix in order to respond to the market demand," said Neil Anthony Morgan, executive board member at Petrom, responsible for Refining and Marketing.
Morgan added this project involved 4,500 people from more than 100 companies that performed around 60 projects to commission the Petrobrazi unit on time.
Petrom shares gained 0.81 percent to RON 0.3730 on Wednesday afternoon trading.
Ovidiu Posirca