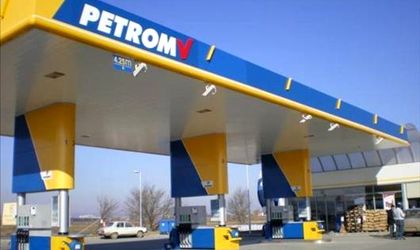 Petrom, Romania's single oil and gas producer, reported the first quarter a net profit of RON 345 million (EUR 77.7 million), down 68 percent compared to the same period last year, while the company's turnover reached RON 4.2 billion (EUR 0.95 billion), 19 percent lower than the first three months of 2014.
The exploration and production sector, the company's main profit center, was strongly affected by the decrease of about 50 percent of oil barrel, Petrom representatives say as quoted by Mediafax. All cheap barrel resulted in a decrease in Petrom's investment budget that will be 30 percent lower than in 2014.
"The upstream (exploration and production) result was affected by the sharp decrease in oil prices which was only partially offset by the positive effects of the exchange rate and by the slight increase in sold volumes. In response to the low oil price, we reduced our investment plans for 2015 by approximately 30 percent at group level compared to the previous year and we continued to optimize our cost structure, measures intended to protect our cash flow position. Nevertheless, these initiatives will affect our future hydrocarbons' production," said Mariana Gheorghe, Petrom CEO.
Staff