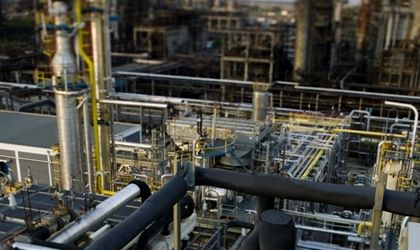 Oil major Petrom, controlled by Austria's OMV, saw its profits go up 27 percent to RON 3.7 billion (EUR 816 million) in the first nine months, with the company announcing the first stabilization of group production since privatization.   
Third quarter profits rose 42 percent to RON 1.3 billion (EUR 294 million), boosted by a slight increase in crude pricing and lower costs. Sales fell by 6 percent to RON 6.5 billion (EUR 1.5 billion) in the third quarter, and by 5 percent to RON 18.1 billion (EUR 4.1 billion) in the first nine months.
"Exploration offshore is progressing and, in joint venture with ExxonMobil, we aim to resume drilling in the Neptun block around mid-2014," said Mariana Gheorghe, CEO of OMV Petrom.
In gas and power, the company faced subdued electricity demand and low electricity prices, while refining margins remained under pressure.
Petrom said it plans to invest around EUR 1.2 billion this year, adding that the group is discussing with Romanian authorities "to define a long term, stable and investment-friendly taxation and regulatory framework".
The company's efforts come on the backdrop of the government's intention to change the royalties' framework for the oil and gas sector. Petrom benefitted from a 10-year freeze in royalties, as part of the privatization deal closed in 2004.
The oil major is eyeing new growth opportunities in the Black Sea, working to complete together with ExxonMobil the purchase of an 85 percent stake in the deep water portion of the Midia Block.
Shares in Petrom closed 0.08 percent down to RON 0.4780 on Thursday trading on the Bucharest Stock Exchange (BSE).
Ovidiu Posirca