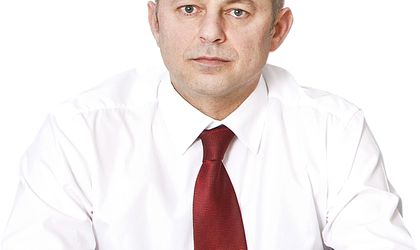 Frederic Bellon (pictured) is the new general director of the local subsidiary of French retailer Auchan. He is replacing Patrick Espasa who was appointed president of Auchan Italy and Romania.
Bellon, 45, came to Romania in 2009 and over the following years he served as financial director and store manager. Before being promoted to general director he was sales director and responsible for the integration of the new Auchan stores (the 20 local Real hypermarkets Auchan took over September last year following a regional deal with Metro Group). Between 2008 and 2009 he worked for Auchan's Sabeco in Spain. This was his first appointment abroad.
Bellon joined Auchan in 1991 as department head. He graduated from the University of Lyon in trade and administration.
Espasa, 55, has served as general director of Auchan Romania since 2009. Before that he was general director of Auchan Italy. He has been working for Auchan since 1979.
After taking over the Real stores, Auchan has increased its local network to 31 hypermarkets and more than doubled its turnover last year to RON 4.6 billion (approximately EUR 1 billion). The firm now hopes to reach breakeven over the next couple of years, after reporting a EUR 15 million loss last year, according to company representatives.
The investments allocated by French retailer Auchan this year to hypermarkets in Drumul Taberei in Bucharest and at the Coresi shopping center in Brasov, as well as money spent on the rebranding of the last Real hypermarkets will amount to of EUR 100 million by year end, said Espasa last month.
Simona Bazavan