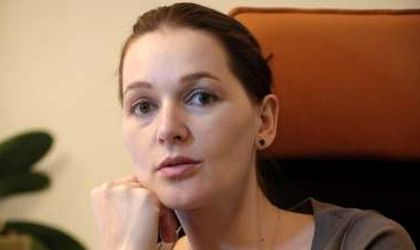 The agencies Pastel and More Than Pub have been chosen by the Croatian group Podravka to handle the integrated communication services for both of their brands present on the Romanian market: Vegeta and EVA.
After winning the pitch organized in January, which included a rigorous selection process, Pastel is to communicate this year and handle the development and implementation of the concepts and campaign's strategy, creation, production, events and media, alongside the marketing public relations agency More Than Pub, that is responsible for the communication and PR services.
"We believe that the success of every project is guaranteed by the association with trusted professionals, that prove to be serious and flexible, answer our demands in a creative manner and are able of offering practical solutions. We found those solutions in the approach of the two teams which we selected to work this year and we are convinced it will be a fructuous collaboration," said Cristina Ghiurluc, marketing director of Podravka Romania.
"We are delighted that Podravka showed us its trust in approaching our ideas, continuing to construct also this year campaigns as fitted as possible on a brand with such a tradition. We are honored to work with such an open client and with a partnership approach that comes in help of the agencies and we are certain that we will make a very good team with More Than Pub in implementing together definitory projects for the brand," also said Dana Nae Popa of managing director Pastel.
"We have the honor of working for a company with heart and tradition, those values we have been admiring for a long time. Our goal is together to implement impactful projects, by means of which to pleasantly surprise the targets," stated Mihaela Petrovan, general director of More Than Pub.
This is not the only recent account won by More Than Pub, the agency starting the year with Ciserom, a Romanian brad with tradition, present on the market for 89 years. Ciserom is a producer of socks of the best quality, that aims to become a standpoint the market and one of the first choices in clients' minds.
"We believe that Ciserom is a brand with huge potential, that deseves to be admired. We love and wear their products and we are ready to offer them marketing & communication solutions meant to pass any barrier. We appreciate the fact that Ciserom understood the need for vision and creativity in promoting the brand and we are honored to work for a 100 percent Romanian brand that is consistent, dedicated and serious for 90 years now," said Mihaela Petrovan.
"For us is very important the fact that More Than Pub understood perfectly what we want to transmit and came with a strategy adapted to our needs and objectives. The team convinced us with a vision an innovative approach, through professionalism, reliability and flexibility. Their way of working determined us to choose them as partners and we trust that More Than Pub will transform our ambitious plans in successful projects. I am delighted to collaborate with such a dynamic agency and I am sure that we will have excellent results together," declared Constantin Ispir, general director of Ciserom.
More Than Pub is a marketing public relations agency (MPR), focused on elegant business solutions for visionary brands. For 10 years it offers the communicational strategy and integrated public relations, direct marketing, event marketing, art & copywriting solutions for tens of clients, such as Active Watch, Agrana, AltFactor, Accept Association, Bayer, Bittnet, Canon, Crescendo, Deichmann, DB Schenker, DentalOne, Deutsche Leasing, FamousRoses, Groupe SEB (Tefal, Rowenta, Krups), Ipso Agricultura, Jardina, Koliba, Leumi Bank, Medialine, Mercedes-Benz România, Podravka, Rotta Natura, Sage France (Deveho & Finange), Smart Project Solutions, Telekom, TMF Group, Trust Motors (Peugeot) and others.
Romanita Oprea