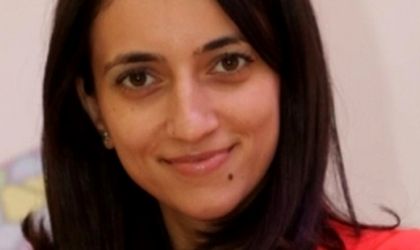 Pastel continues, in 2016, to be actively involved in educating the young creatives who aim for a career in advertising and marketing. With experience in numerous projects dedicated to students in Romania, the advertising agency Pastel was selected as L`Oréal Romania's partner agency in order to be the creative mentor for the finalists in Brandstorm project.
For the competition taking place at international level, teams of students all over the world are competing with each other in order to come up with the best strategy for one of the 32 international brands from L`Oréal. This year, all the participant teams from all over the world were challenged to come up with a digital strategy for La Roche-Posay brand.
In Romania, the competition saw at start close to 100 teams from different cities, from which 7 reached the semifinals and will participate to the final scheduled for April 19th. During the entire creative process, Pastel will inspire and guide the young creatives in developing the most creative and captivating boards. The April' finals will decide the winning team that will go to Paris to represent Romania to the international final L'Oréal Brandstorm.
"We are very happy that the 10 years of Pastel' creativity and our involvement in projects to highlight the value of young creativity made L`Oréal Romania team to trust us for such a beautiful project as Brandstorm. The competition is a challenge for us too, not just for the young students, considering the boards and the entire involvement in the project represent both us as creative agency and L`Oréal and România at international level. We will continue to support young people with each opportunity, because we thing this industry permanently needs fresh air and ideas as creative as possible," said Dana Nae Popa, managing director of Pastel.
Pastel is a Romanian integrated communication agency specialized in creating brand experiences. With 10 years of activity on Romanian market, the agency has in portfolio clients from sectors like auto, FMCG, services or industrial. Pastel provides integrated communication services to companies like Beiersdorf, Bergenbier, Bonduelle, Colgate-Palmolive Romania & Poland, Dacia & Renault, Jacobs Douwe Egberts, JTI, Kika, Mega Image, Mondelez, Omega Pharma, Podravka, Reckitt Benkiser (Durex & Scholl), Royal Canin Romania & Bulgaria, Sandoz, Sensiblu, TCC, TenarisSilcotub.
Romanita Oprea