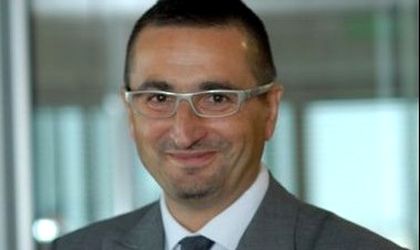 "The 'passing to pay' bill doesn't seem to me like it is the solution for the problems of the clients," said Michal Szczurek, CEO ING Bank Romania, in a conference earlier today when the bank announced its financial results for 2015.
He further added that the bill would, in fact, "solve the problem of very little clients, not necessarily the ones in distress" while "definitely [making] it difficult for the new clients to have the mortgage."
According to him, ING Bank Romania dealt with around twenty cases of mortgage execution last year, representing 0.1 percent of their portfolio, the cases happening "on average after three and a half years of discussions with the clients."
In terms of how the 'passing to pay' law would affect ING's policies, Szczurek confirmed that "it will affect the conditions of the loan, definitely" but "would it be 5 percent, 10 percent, or 50 percent, it's hard to say."
ING Romania joins a series of banks that have expressed concern over the bill that would enable the discharge of mortgage-based debts through the transfer of the property to the creditor. UniCredit Bank commented on the possibility of banks launching a new product if the law is enforced, BRD said that the Prima Casa program and the passing to pay law cannot coexist, while BCR also warned that it could lead to the end of the program altogether.
On Monday, the law got the green light from Senate with an amendment setting a EUR 150,000 loan limit and has now moved to the Chamber of Deputies for the final vote.
Andreea Tint