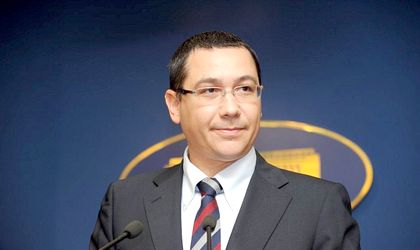 MPs rejected on Tuesday, in the Chamber of Deputies, DNA's request of approval to prosecute prime minister Victor Ponta, and for conflict of interest, the vote having been 231 "for" rejecting the prosecution and 120 "against", according to political sources quoted by Mediafax. Thus, 231 deputies opposed to starting the prosecution against Ponta.
President Klaus Iohannis said, commenting on the voting results, that the Parliament should not obstruct justice and that he regrets that "today the ruling coalition has imposed a decision to the contrary and turned into a shield for Victor Ponta".
Also on the vote, the liberal deputies' leader Ludovic Orban said that liberals seek "solid grounds" in order to appeal the decision in the case of Victor Ponta, adding that if these grounds will be found regarding the voting procedure, the liberals will appeal against the decision at the Constitutional Court.
At the same time, Ponta said on Tuesday, in an interview with foreign news agencies, that his government will survive the censure motion filed by the opposition on Friday, fact which will put an end to the political crisis that started last week.
Moreover, the premier, investigated by the National Anticorruption Directorate (DNA) for corruption, said that "nothing will obstruct further investigation" concerning him and expressed his confidence that justice will rule "fast" a decision in his favor.
Ponta also said that the US embassy opinion that the allegations of violations of the law by officials should be fully and without interference investigated, and that the law should be applied equally to everyone, is very correct, having added: "Let it apply to all!".
The official charges brought by DNA against the PM are: document forgery under private signature, continued complicity in tax evasion and money laundering in the Turceni – Rovinari file. Dan Sova, a former minister in the Ponta government and also a PSD MP is indicted in the same file.
Staff