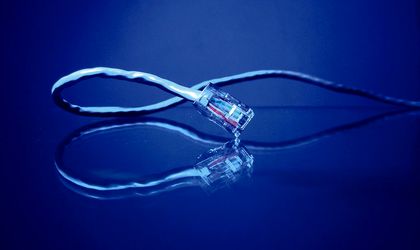 The rate of penetration for high-speed Internet through fiber optic (FTTH/B) is increasing its acceleration in Europe, with a 29 percent increase in 2013 compared to last year. The growth is much more rapid than the 15% increase registered in 2012 according to the most recent data presented at the FTTH Conference in Stockholm.
Romania's penetration rate is the worst in Europe and the second worst in the world, after Jordan. Only 99.000 Internet users in Romania (1,32% of households) use a FTTH/B high-speed connection. Romania entered the FTTH ranking on the 15th position in 2010. Last year, the total number of FTTH users registered 10% increase and the penetration rate is 4%.
World's fastest Internet: Romania falls to 6th place
This is compared with Lithuania where there is about 20 percent fiber-to-the-home penetration and 34 percent fiber-to-the-building + LAN. Bulgaria has almost 20 percent fiber-to-the-building.
The EU leaders in this field are France and Sweden, where there are over 1.2 million FTTH/B users. Outside of the EU, Russia is in the lead with a whopping 9 million users (1,4 million of which were added solely in 2013), while Ukraine has 1,3 million users and Turkey – 1,1 million.
Outside of Europe, China and Japan are the uncontested leaders with 37 million, 24.7 million users respectively.