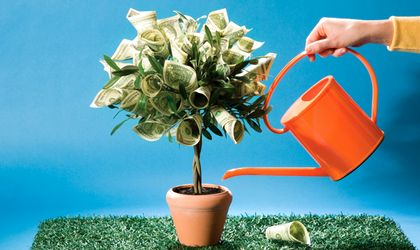 Acording to a GfK study, 55 percent of non-banking financial institutions' customers in Romania are careful about daily expenses and nearly 7 in 10 say that the development of financial literacy would contribute to better management of the family budget and financial planning in the long term.
Long-term saving is the main concern of the Romanian respondents when looking to obtain financial information. Over 30 percent of respondents consider that a higher level of financial education would help to increase savings, while about a quarter said they would be able to better manage living expenses and monthly family budget. At the same time, 21 percent are interested to develop financial knowledge in order to make long-term investments on the stock market or in real estate.
Currently, three out of 10 respondents say they regularly manage to save for their future and their family. Of these, more than half have money aside for private pensions, 10 percent have savings and 6 percent have invested long-term in order to save, the study shows.
In Europe, 4 in 10 respondents are interested to acquire financial knowledge to optimize income and monthly expenses.
The GfK research is part of an initiative developed among customers of British group International Personal Finance (IPF) in all eight countries where it is present (Romania, Bulgaria, Lithuania, Poland, Slovakia, Hungary and Mexico) in order to identify consumer perceptions on the socio-economic climate, saving and lending behaviour and their main concerns. The research was conducted on a total sample of 8,040 customers, of which 1,034 in Romania.
Provident Financial Romania is a non-banking financial institution registered in the general register of the National Bank of Romania and part of the British group IPF, which has 2.6 million customers in seven countries in Central and Eastern Europe – Bulgaria, Czech Republic, Lithuania, Poland, Romania, Slovakia and Hungary, and Mexico.
In nine years on the local market, the company claims to have invested in Romania over EUR 257 million euros and contributed to the state budget with taxes amounting to over EUR 45 million. Provident has over 850 employees in Romania and works with over 3,700 independent agents in 80 cities throughout the country.
The company also develops and supports various social responsibility projects – financial education programs, environmental protection, support for disadvantaged groups – in which it has invested over EUR 700,000. One of the projects is financial education and entrepreneurial platform SigurantaFinanciara.ro launched in 2013 to provide relevant information to Romanians, useful tools for budget planning and budget calculators, savings or investment. Over one million Romanians have already used the platform which was extended to Bulgaria last year.
Natalia Martian