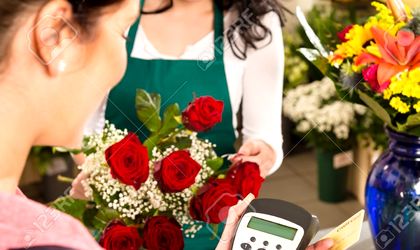 Romanians increasingly refer to card payments abroad, with the largest expenses during summer travel being dedicated to services and transport, according to data from Visa Europe on card payments made abroad by Romanians between June and August 2015. However, the card is used mainly for purchases of small value, given that over half of transactions at POS are less than EUR 20, the study says.
Visa cardholders spent between June 1 and August 31, 2015 about EUR 48 on average per transaction from abroad, and more than one third of payments are worth less than EUR 10.
"We have noticed in recent years a steady and rapid growth in the number of transactions of relatively low value and a diversification in categories of merchants where payments are made by Visa cards. Basically, besides the places where Romanians usually pay by card, meaning at the hotel, the airport or at gas stations, we have started to process payments to florists, souvenir shops, post or photo labs," said Catalin Cretu, regional manager for Romania, Croatia and Slovenia, Visa Europe.
Overall, there was a 30 percent increase in card payments abroad and the total value of these transactions increased by about 20 percent.
The last week of August was the busiest of this summer in terms of number of payments made, with the tip of processed transactions recorded Saturday, August 29.
Most card payments were made in France, Italy, Hungary, Great Britain, Bulgaria, Germany, Spain, Austria, Sweden and Belgium. Payments recorded double-digit annual increases in these countries, but Germany stands out with a significant advance in transactions by 45 percent compared with last summer.
Most of the transactions made by card were for travel related products and services, such as housing, car, rail or air and fuel, covering about 30 percent of total transactions.
Supermarkets and grocery stores are the second largest category in terms of sales abroad , with 22 percent of total card transactions.
Restaurants and service providers of entertainment, such as amusement parks, attractions, museums, theatres or sporting activities, come in third among traders where Romanians preferred card payments, bringing in 19 percent of total card transactions.
Visa Europe is a payment technology company owned and operated by member banks and other payment service providers in 37 countries in Europe. It is responsible for processing over 16 billion transactions annually, with 1,627 transactions per second during peak periods.
In Europe, there are over 500 million Visa cards and 1 in every EUR 6 spent is on a Visa card. Total expenditures incurred on Visa cards exceed EUR 2,000 billion, while expenses incurred from POS points represent EUR 1,500 billion.
Starting 2004, Visa Europe became independent of Visa Inc. and is registered in the UK with exclusive, irrevocable and perpetual licence in Europe. Both companies act in partnership to facilitate payments by Visa globally in over 200 countries.
Natalia Martian