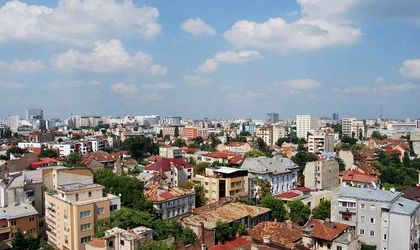 The local residential market has seen a boost in 2015, with 40.1 percent of Romanians revealing they have an active real estate need (either to buy/sell or rent/lease) during a study by Imobiliare.ro. Of these, more than half (55.2 percent) are looking to buy residential property.
Compared to the previous year, there has been a rise of 4.2 percent in the number of people with active property needs, a large share of this advance resulting from increased interest in the purchase of real estate, while the rental segment remained relatively stable.
Of those who admitted to having an active real estate needs, 55.2 percent want to buy a home, while a share of 23.2 percent need to sell. On the other hand, 11 percent of respondents want to lease a property, the remaining 10.6 percent being interested renting.
 A change during 2015 occurred among people who need immediate housing (within a month or less), their share growing from 15.4 to 19.7 percent. The largest share of respondents (43.5 percent) expect to solve the problem of housing within more than six months, however.
Among potential buyers, 38.3 percent are looking to purchase their first homes, while 40.7 percent already have a house but want a new one. Finally, the remaining 21 percent would like to buy a property to lease out. As for the method of payment, a significant share of almost 40 percent of respondents intends to pay cash for the property in question, while 60 percent say they will take out a bank loan.
The majority of homes will host mainly couples or young families consisting of two (46.5 percent of cases) or three (26.6 percent). In 10.5 percent of the cases families are more numerous, with four or more family members, while 11.8 percent of respondents intend to reside alone. A smaller share, of 4.6 percent of homes, will not be inhabited.
Regarding the main criteria considered when buying a home, these priorities remain the same as in 2014. Thus, the price stays the most important for 76.9 percent of respondents, followed by  area (53.7 percent), comfort of the building (36.6 percent), proximity to utilities (33.7 percent) and the age of the building (21.4 percent).
The online environment remains the most important source of information, followed by friends' recommendations. Real estate websites are the source of information in which respondents trust most (50.5 percent), followed by recommendations (44.5 percent) and estate agents (37.7 percent). A quarter of respondents (25.6 percent) believe that real estate agencies are an important source of information, while only 10.5 percent trust social media for this type of information.
The research was conducted by Imobiliare.ro in partnership with Synaptic Intelligence between November 12  and December 10, 2015. The study considered a representative sample of the population of internet users in Romania in Bucharest Ilfov, Timis, Cluj, Brasov, Iasi and Constanta.
Natalia Martian