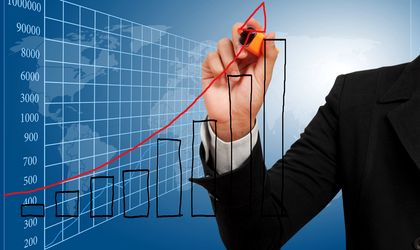 According to a research conducted by GfK, 58 percent of non-banking financial institutions (NBFI) clients believe Romania's economy will know a positive development for the following year, while 19 percent think the situation will be stagnant.
The research was conducted from March to April 2015 on a total sample of 8,040 Provident (part of International Personal Finance group) customers in 8 countries, including 1,034 respondents in Romania. By comparison, in other European countries where International Personal Finance (IPF) is present, only 23 percent of respondents expect economic growth in their countries.
Of the Romanian participants in the study, 44 percent said they are happy with their standard of living, while 70 percent of them expect a betterment of their personal financial situation.
About 40 percent of Romanian respondents considered it is easy to access a loan when it is necessary. Moreover, 93 percent say they think very carefully before taking a loan, and 91 percent only take a credit matching their financial situation, which they can repay without adding pressure to their budget. Most of them take loans for unexpected expenses, for home improvements, medical expenses or children's education.
The main aspects people take into account when they take out a loan are if they are able to comfortably pay the monthly instalments (66 percent), the total amount they have to repay (42 percent) and loan period (41 percent).
The GfK research is part of an IPF initiative conducted in all the eight countries where it is present: Romania, Bulgaria, Lithuania, Poland, Slovakia, Hungary and Mexico. The role of the study is to identify how consumers perceive their socio-economic climate and what their economic behaviours are.
Natalia Martian