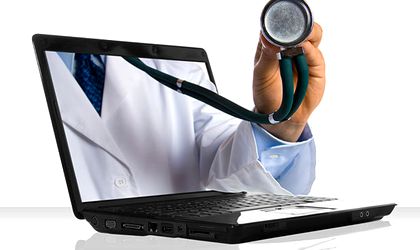 An investment of over RON 7 million (EUR 1.6 million) was made into a digital medical system through the 2007-2013 Sectoral Operational Programme, announced a press release.
Starting July 20, this new system connects through an online network five hospitals and 13 other points across Harghita county.
The "E-health, quality health services – medical information system at Harghita county level" has been included for funding in 2011, Priority Axis III. The project beneficiary is Miercurea Ciuc County Hospital.
By implementing this project, professionals from Miercurea Ciuc County Hospital, Odorheiu Secuiesc Municipal Hospital, Gheorgheni Municipal Hospital, Toplita Municipal Hospital and Tulghes Psychiatric Hospital have fast access online to data of patients transferred from one hospital to another. This is done in real time, including access from mobile devices, which will improve workflow and care services.
In order to create the system, a network was created from six next-generation IBM servers, a storage, a tape library, 18 switches and 16 routers, 98 workstations and software using new technologies produced by InfoWorld.
The loud computing technology used in the project allows participating units in substantially reducing IT infrastructure costs by concentrating in one place. In this project, all information is centralized on the Miercurea Ciuc County Hospital server. This eliminates the need for acquisitions of complex computing systems, such as servers and storage devices required to support local applications.
In the long term, the aim is to develop an efficient health system management through "E-health, quality health services – medical information system at Harghita county level", by quick and low cost access to health unit data.
The 2007-2013 Sectoral Operational Programme "Increase of Economic Competitiveness" is one of the seven instruments under the Convergence objective, for achieving the priorities of the National Strategic Reference Framework derived from the 2007 – 2013 National Development Plan, which aims to strengthen the strategic focus of the Economic and Social Cohesion policies across Romania, and to make the correct and appropriate linkages to the European policies and the Lisbon Strategy for growth and job creation.
Natalia Martian