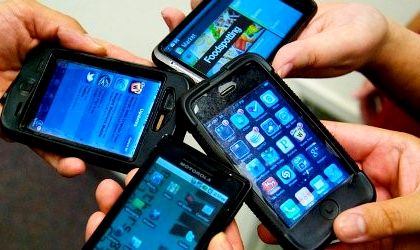 Romanians prefer to buy new gadgets, according to the findings of a GfK Omnibus survey, which show that 82 percent of those who acquired a smartphone or a tablet bought it new.
This is the result of good offers from the operators and the desire to use the device for a longer time.
The same goes for IT products, as 83 percent of Romanians who own a computer say they bought it new because they wanted to benefit from the warranty in case it needed repairing.
The total value of the market of feature phones and smartphones has surged by 18 percent in the first quarter of 2013 compared to the same period of 2012, summing up EUR 88 million, which is the estimated non-subsidized market value.
The market growth was a result of the new smartphone models that were launched recently. The smartphone segment saw a 58 percent growth while feature phones continued to lose ground, seeing a 29 percent drop.
There is also a category of price-sensitive users who prefer second hand devices which they acquire from other people, and avoid interaction with official channels such as online or offline stores. Thus, 81 percent of those who bought a second hand store said their supplier was another person.
Owners of prepay cards are more prone to acquiring an ordinary second hand feature phone, since this does not require high costs. At the opposite pole are Bucharest inhabitants (96 percent) and post pay users (95 percent) who prefer new phones.
People who earn less than RON 1,000 and youngsters between 19 and 24, who use prepay cards are more interested in acquiring second hand smartphones, since they wish to keep up with the latest technologies but have budget constraints.
75 percent of second-hand smartphone users said they preferred buying from another person while only 10 percent went for online dealers.
Otilia Haraga