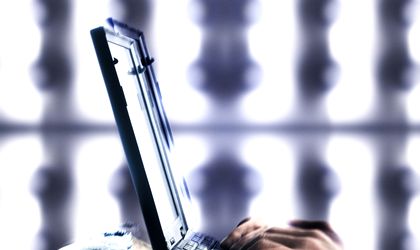 The free of charge e-learning platform Online Business School is coming to an end, with over 6,800 SMEs managers in Romania graduating at least one of over the 100 classes available online
The highest number of Online Business School graduates come from Bucharest and Ilfov, representing 33 percent from the total number, followed by North-Eastern cities like Bacau, Botosani, Iasi, Neamt, Suceava, Vaslui, with 16 percent of trainees being from these cities, and the North Western cities of Bihor, Bistrita Nasaud, Cluj, Maramures, Salaj, Satu Mare, with 11 percent of trainees coming from there.
Most of the graduated managers represent companies belonging to the trade & services sector, with industry and telecom following closely.
The project will end on November 30, 2013, exceeding by almost 10 percent the assumed target of students, who graduated 36,000 courses in total.
The most popular e-learning tools were the simulation classes, with more than 6,000 people graduating from the 'sales skills' course.
In terms of most popular e-courses, the highest number of graduates, approximately 1,200, opted for a course dedicated to the situation when a person is being promoted to a managerial position, followed by courses for developing negotiation skills and for time management.
The webinars with the highest attendance were related to entrepreneurship and start-ups, online promotion for businesses and social media.
Launched in May 2011, Online Business School benefited from EU funds amounting to approximately EUR 4 million, being co-financed by the European Social Fund through the Specific Operational Program for Human Resources Development 2007-2013 called "Invest in people!" The e-learning platform www.bizschool.ro was developed, launched and is being operated by Romtelecom, Bluepoint IT Solutions and OTEAcademy.
The participation to the Online Business School was open to any Romanian manager from a company with up to 250 employees from the urban and rural areas.
According to a study carried out at the beginning of the project, over 70 percent of the SMEs didn't provide to their employees access to training between 2010 and 2011, mainly due to high costs.
Business Review recently wrote about the e-learning options that Romanian entrepreneurs can take to develop their skills.
 Otilia Haraga