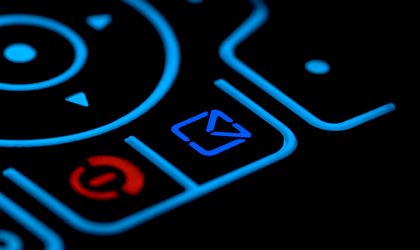 The National Authority for the Administration and Regulation of Communications (ANCOM) made over 6,223 controls in 2015 to providers of electronic communications and postal services in Romania, the company informs. This led to 338 notifications, 797 warnings and 96 fines totaling RON 449,400.
On the telecom market ANCOM had some 4,900 actions which resulted in 332 notifications, 675 warnings and 73 fines in the amount of RON 383,900. Of these, 29 fines (totaling RON 194,000) were given to TV providers, 19 penalties (totaling RON 87,900) were given to radio operators and 19 (totaling RON 70,000) were given to radio and telecommunications terminal distributors.
The largest penalty was received by Alden Media, reaching a total of RON 30,000.
On the postal services market there were 1,321 control actions carried out, with 6 notifications, 122 warnings and 23 fines totaling RON 65,000. Almost half of the controls (601) were applied to the Romanian Post, resulting in 47 warnings and 9 fines with a total of RON 28,000.
The largest penalty reached RON 10,000 and concerned delivery times for priority correspondence weighing up to 2 kg, which was not duly measured by the Romanian Post. According to law, for services in this category, the company is obliged to deliver 85 percent of the total number no later than one working day from the date of submission to the access points, and 97 percent of the total within two working days of submission.
Natalia Martian