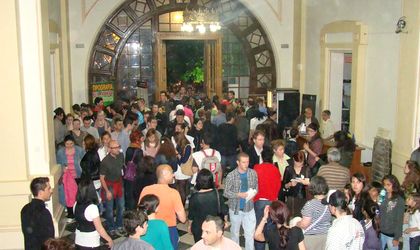 On its ninth edition, the Night of Museums was celebrated on Saturday, May 18 in over 180 museums in Romania. According to the National Network of Museums in Romania (RNMR), over 500,000 persons have attended the event nationwide. Museums located in Aiud, Arad, Alba Iulia, Alexandria, Bacău, Baia Mare, Brașov, Brăila, Buzău, Caracal, Caransebeş, Constanța, Cluj-Napoca, Deva, Golești, Iași, Oradea, Piteşti, Ploiești, Râmnicu Sărat, Reșita, Sfântu Gheorghe, Sibiu, Sighișoara, Sinaia, Sfântu Gheorghe, Slatina, Slobozia, Suceava, Târgu-Jiu, Târgu-Cărbuneşti, Târgu-Mureș, Teleorman, Timișoara, Tulcea and not only were open to the public. Concerts, films and animations, characters brought to life, children workshops, presentations and performances completed the program of this special night in a unique way and turned the visits to the exhibitions into unforgettable experiences.
In Bucharest, top museums were "Grigore Antipa" National Museum of Natural History -18.672 visitors, World Press Photo Romania – Universității Square – 15.000 visitors, National Museum of Geology – 14.619 visitors, National Museum of Romanian History – 10.500 visitors and Bucharest Municipal Museum, 10.000 visitors. Partial results have shown that almost 146.394 visitors were only in Bucharest.
The most "waited" exhibitions were the terracotta army, from the National Museum of Romanian History, the Human Body exhibition as well as the exhibits from "Grigore Antipa" Museum, and also the photo exhibition from Universitatii Square.
Oana Vasiliu