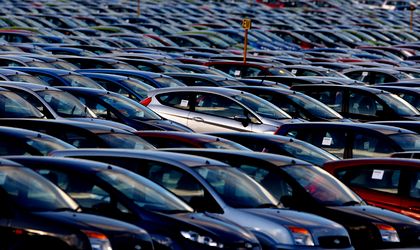 Romania has taken off the road 31,106 vehicles older than 10 years in five months through this year's edition of the Rabla program (cash for clunkers) managed by the Environment Fund Administration.
The owner of a scrapped car gets a voucher of RON 3,800 (EUR 850) that can be used to purchase a new vehicle. Authorities say that 8,124 cars were bought this year, out of which 3,881 were manufactured locally. The country hosts manufacturing units of Renault and Ford in the cities of Mioveni and Craiova.
The program offered firepower to car makers that are competing against second hand vehicles on a market that lost 20.5 percent in sales by July.
The first stage of the Rabla program began in April with an allocation of RON 114 million that is enough to scrap 30,000 cars. The second stage started this month with RON 57 million for another 15,000 cars.
More than 43,000 vouchers were allocated for individuals, while over 1,600 vouchers went to companies looking to get rid of their old vehicles.
Ovidiu Posirca