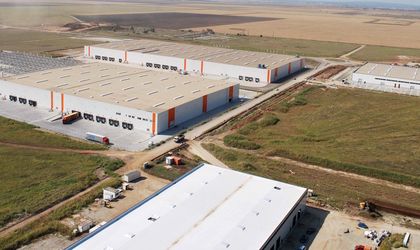 Over 230,000 sqm of logistics and industrial space was leased in Romania in the first nine months of 2015, almost half of which was leased in capital Bucharest and the western city of Timisoara, according to data from real estate services firm JLL. Retail, car parts manufacturers and logistics operators were the most active players, said JLL representatives.
A new development this year is the increasing demand coming from retail and e-commerce companies which leased a total of 80,000 sqm. Much of this was fueled by preparations for Black Friday sales. Car parts manufacturers leased 63,000 sqm and logistics players leased 44,200 sqm.
Bucharest and Timisoara were the most active markets reporting leasing volumes of 65,600 sqm and 41,200 sqm, respectively. What is different this year is an increased interest for new cities such as Brasov (16,000 sqm), Cluj-Napoca (26,600 sqm),  Pitesti (14,000 sqm), Ploiesti (28,900 sqm), Ramnicu Valcea ( 12,800 sqm), Targu Mures (3.500 sqm) and Sibiu (11,500 sqm), according to JLL representatives..
"We believe this trend will continue and the logistics and industrial market will no longer be concentrated in several large cities where the labor pool is becoming limited, but will also extend to other cities where it is easier to find employees,"said Cristina Pop, the head of the industrial department of JLL Romania.
The firm estimates that a total of 300,000 sqm of industrial space will be leased until the of this year, in line with the 2014 volume.
JLL was involved in a third of the total industrial space transactions signed this year or about 73,000 sqm, according to company data.
Simona Bazavan