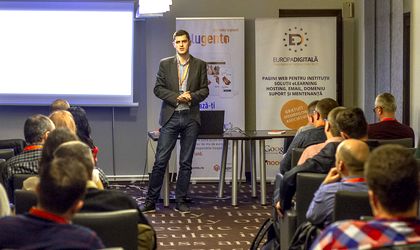 In 2015, over 200 Romanian non-governmental organizations applied to the "WEB-ONG" program dedicated to increasing the online promotion of NGOs, and encompassing a fund of USD 9,000,000 in Google grants, according to a press release from the Association.
Of the applications, 30 international projects dedicated to NGOs have already been approved, while 170 are in the process of enrollment and for 2016, the Digital Europe Association, "WEB-ONG" initiator in Romania, has allotted a further 200 places for the program.
The NGOs participating in the "WEB-ONG" program in 2015 had a total of over 1 million webpage hits and 16 million search engine listings for their social projects, says the press release. The aim of the "WEB-ONG" program is to facilitate the development of Romanian NGO's promotion capacities, through the free building of web pages and applications to different international grants.
Among those, Google Ad Grants for nonprofits offers NGOs a monthly budget of USD 10,000 that can be used for online advertising on the Google search engine. "This sum is used by organizations to promote their actions in the world's largest search engine, and for 2016, we allotted a further 200 places for NGOs, through which they can use the USD 9,000,000 fund for online promotion," said Remus Lucut, president of the Digital Europe Association.
The context in which the program dedicated to NGOs was launched in Romania was that of only half of Romanian NGOs being promoted online in 2015, and 81.58 percent of these having never applied for national or international financing destined for non-profit organizations, "the majority of them citing the lack of resources and knowledge as reasons for this," according to Digital Europe Association who cite a study made available by iVox.ro.
Andreea Tint