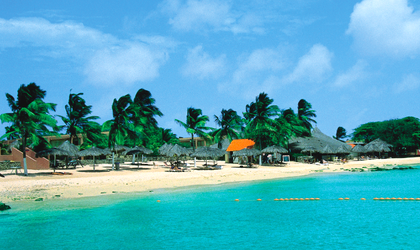 According to data released by travel agency Eturia, some 10,000 Romanians have planned their winter vacations in exotic destinations starting with July. In order to benefit from early booking offers, as many as 1,200 vacations have already been paid in full.
Though beach destinations stay at the top of preferences, Romanians show an opening towards touristic circuits and also destinations known for a spectacular atmosphere during New Year's night, like New York, Las Vegas, Rio de Janeiro, Sydney or Dubai. Among favourite beach destinations are Cuba, the Maldives, the Dominican Republic, Thailand, Mexico or the United States.
Tariffs for famous beach destinations such as the Dominican Republic or Cuba start at EUR 2,250 per person and can reach up to EUR 2,930 per person, prices which include the flight with all related fees, all-inclusive accommodation, transfers and visits to some tourist attractions. In circuits such as those to Argentina, Vietnam, USA and Mexico, rates start at EUR 2,270 per person and can reach EUR 5,000 per person, depending on the complexity and length of stay.
The agency reports a 15 percent increase in bookings to date, with numbers still having room to grow, since most reservations for winter vacations are done during October-November.
Eturia, a travel agency offering tailor-made services, has been active for eight years, having over 15,000 clients for offers in over 120 countries. For 2014 the company posted a EUR 5.3 million turnover.
Natalia Martian