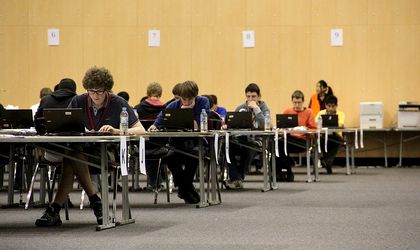 The Romanian computer science team succeeded another exceptional performance, bringing home two gold medals, one silver and one bronze medal scooped at the International Olympiad in Informatics that was held the in Brisbane, Australia between July 6-12.
Romanian medalist Rares Darius Buhai, a 10th-grade student of Bistrita National College received again the gold medal, after the one won at the previous edition. Also, the last year's silver medalist Vlad Alexandru Gavrila, a 12th-grade student of Bucharest High School of Informatics, obtained now the gold medal, the Ministry of Education announced. Andrei Heidelbacher, an 11th-grade student from Timisoara-based high school C.D. Loga scooped the silver and Mihai Popa, 12th grade from Craiova, won the bronze medal.
Competing in the Olympic contest this year were 304 students from 81 countries. The subjects can be seen here.
Photo courtesy of the International Informatics Olympic Contest official website
Oana Vasiliu