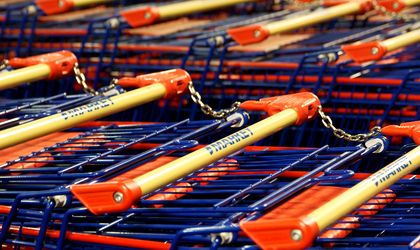 There are 122,101 total shopping stores in Romania, coming from traditional retail, modern retail and HoReCa, according to data collected by Vektor MF, which estimates a negative evolution for the retail universe in Romania, writes Mediafax.
"We estimate a negative evolution, a cutback in stores as a result of the fact that the number of new stores will be small than the number of stores closing down", according to Simona Stoica, statistics officer for retail tracking company Vektor Marktforschung.
Large retailers have focused in the last few years on expanding through proximity stores and supermarkets, a trend which will continue and will likely affect small stores and local retailers.
According to the study, traditional retail is represented by 86,222 stores, followed by HoReCa – 34,526 units and modern retail – 1,353 units. Total retail surface is 6,857,514 square meters, which is divided between traditional retail – 44.5 percent, HoReCa – 30.5 percent and modern retail – 25 percent.
With just 1.1 percent of total stores and 25 percent of retail surface, the 12 large retail chains active on the market represented at the end of 2013 nearly half of the industry's turnover. Furthermore, modern retail will continue to grow and should represent 55 percent of the market by the end of 2014.