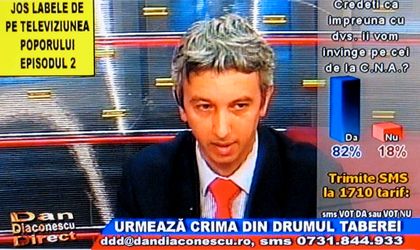 The National Audio-visual Council (CNA) decided to withdraw the broadcasting license of Ocram Televiziune, which runs the OTV channel, due to the fact that the company did not pay the fines accumulated over the past years.
According to the Council, the TV channel has unpaid debts since 2009. The decision of the CNA was taken with unanimity of votes.
At the moment, Ocram Televiziune is in insolvency. OTV belongs to controversial businessman Dan Diaconescu.
Otilia Haraga