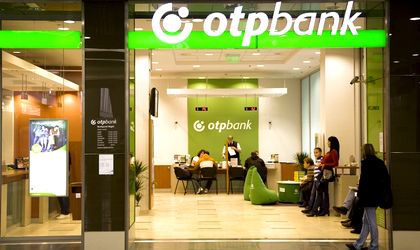 OTP Bank could announce on Wednesday, July 30, the acquisition of Portuguese banking group Millennium BCP, as part of an "event of great importance for the Romanian banking sector", according to representatives of the Hungarian bank, according to wall-street.ro.
Representatives of OTP's top management in Budapest and Romania will attend the event. There is information that Millennium BCP chose OTP as a buyer of its operations in Romania after negotiating with Raiffeisen.
Millennium Bank said in February 2014 its loss shrank in Romania to EUR 5.9 million from EUR 24.1 million in the previous year, backed by a higher banking income and lower costs.
The lender, part of Portugal's Millennium bcp, said its banking income rose 14 percent to EUR 27.7 million, driven by an increase of 21 percent in net interest income and of 11 percent in commissions. The operating costs, meanwhile, fell 17 percent to EUR 28.7 million.
Jose Reino da Costa, the bank's CEO, said: "The financial results at the end of 2013 are the best reported by Millennium Bank since its launch in Romania. In the second semester of 2013, for the first time, we had positive operating net income. These results are based on the solid increase in business volumes and are supported by an efficient cost control model.
Millennium BCP has been looking for a buyer for its Romanian branch for the past year.