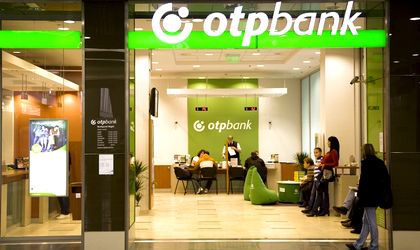 OTP Bank Romania achieved a EUR 1.3 million profit in the first quarter of the year, after loss amounting to EUR 5.18 million in the last quarter of 2014, the strengthening of Millennium Bank having a significant impact on the profit dynamics and on balance.
The result includes a EUR 1.36 million loss of Millennium Bank. According to the financial report of the Hungarian group as quoted by Mediafax, OTP Bank Romania's performance comparison with the one registered in previous periods is difficult due to the reinforcement of Millennium Bank's performance and of the procurement costs.
OTP Bank Romania agreed last year on July 30 the full takeover of Millennium Bank for EUR 39 million, and the transaction was completed on January 8, 2015.
Total revenues increased by 23 percent compared to the last quarter of 2014 and by 29 percent y-o-y, to EUR 23.8 million.
The bank obtained in the first quarter an operating profit of EUR 6.8 million, down 3 percent compared to the previous quarter and 15 percent against the same period in 2014.
OTP in March had 140 branches and 1,317 employees in Romania.
Staff