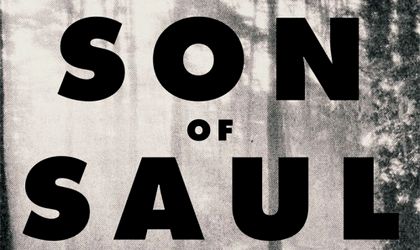 The Hungarian drama Son of Saul, written and directed by Laszlo Nemes and starring Romanian actor Levente Molnar as part of its cast, which won the Oscar for Best Foreign Language Film at the 88th Academy Awards ceremony, can be seen in the cinemas across Romania starting today.
Romanian actor Levente Molnar is Abrahaam Warsawski, Saul's closest friend who is also in the concentration camp with him. "This is a subject that I am personally interested in. I respect and admire greatly this people's (the Jews) capacity to resist through culture, education, community. I miss the mixture, once much more accentuated and specific to Romania, created by the peaceful – and mutually beneficent – cohabitation of different communities (Jews, Germans, Hungarians, Armenians, Greeks, etc.)," said Molnar after the movie was included in the official competition of the Cannes Festival, as cited by Mediafax. "I can't understand even to this day the things that happened in Auschwitz. I can't understand how us, humans, were capable of such acts," he further added.
The premiere took place on Wednesday night, in the presence of the actor. "The shooting was made in an old barrack near Budapest, on Danube's shore, and was made within 21 days. With few exceptions, everything was real, with no special effects. The bodies presented in the movie are professional dancers who took the role very seriously," explained the actor at the Q&A session.
After its premiere at Cannes Film Festival, the movie was a big hit so it was already distributed to over 60 countries, from Japan to US and from South Africa to Finland, as the actor declared for Mediafax. Currently, the movie received over 40 international awards.
In Romania, the movie is distributed by Transilvania Film and will be projected in 11 cities across the country, as follows:  Bucuresti, Arad, Barlad, Braila, Cluj, Constanta, Odobesti, Oradea, Ploiesti, Targu Mures and Gura Humorului.
Born on March 10, 1976 in Baia Mare, Romania, Levente Molnar graduated from the "Babes-Bolyai" University in Cluj-Napoca and, from 2002, is an actor of the Hungarian State Theatre in Cluj-Napoca. Among the movies he has starred in are The Fixer (directed by Adrian Sitaru), Chuck Norris vs Communism (directed by Ilinca Calugareanu), Ferry (directed by Daniel Nickson), and others, as stated by Mediafax.
Oana Vasiliu and Andreea Tint