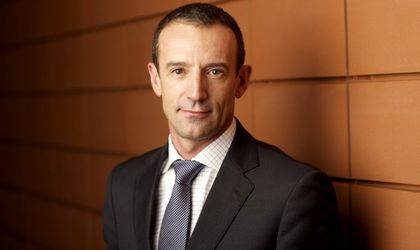 Telecom operator Orange Romania launched last week the Tiger offer, with unlimited national and international voice minutes. The offer also includes national SMS, internet traffic and storage space in Orange cloud at monthly tariffs between EUR 8 and EUR 30 (VAT included).
Clients who opt for the Tiger 30 offer get unlimited national and international minutes in all fixed networks, unlimited national SMS, 500 MB of mobile internet traffic and free access to Deezer.
"To those who listen to music on their smartphone, the Tiger 30 offers unlimited music via Deezer and unlimited internet traffic to make the most of this experience," according to Stjepan Udovicic, marketing director at Orange Romania.
Those who activate this two-year offer before September 8 will get a monthly bonus of 500 MB amd 5GB of cloud storage space
The Tiger offer comes with the smartphones Orange San Remo for EUR 1, LG Optimus L9 for EUR 49 or Samsung Galaxy SIII for EUR 199.
In picture: Jean-Francois Fallacher, CEO of Orange Romania
 Otilia Haraga