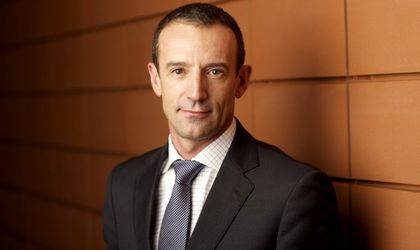 Orange Romania posted EUR 243.2 million revenues for the third quarter of this year, ended September 30, representing a 7 percent growth compared to the third quarter of 2014. For the entire nine months of this year, the company posted revenues of EUR 697 million, a 3.2 percent growth compared to the similar period last year. At September 30, 2015, Orange Romania had 10,284,000 customers, representing an addition of 79,000 more, compared to the previous quarter, according to the financial indicators released by the company.  
"With the new brand promise launched this semester, we stated our ambition to be close to our customers during essential moments of their lives, to connect them to what matters most to them. Behind this promise are all our efforts in imporving customer experience- such as a more reliable network every day, the new offers in the portfolio and the 4G call service, which is a new first for Romania- which bring visible results on the long term," said Jean-Francois Fallacher, CEO of Orange Romania.
The Orange Romania administration board confirmed Fallacher as CEO of Orange Romania, until July 1, 2017.
Julien Ducarroz and Diego Martinez Lopez were also confirmed as chief commercial officer and CFO of Orange Romania, respectively,  according to a decision in the Official Registry, writes Hotnews.ro.
The Orange TV service currently has 250,000 subscribers. In July, Orange Romania launched a new version of the Android TV Go application with an improved design and new features. The company claims that the Orange TV stick, launched in June, was well received on the market.
4G mobile internet traffic increased by 60 percent in the Orange network in the third quarter of the year, compared to the second quarter, and 6 times compared to the similar period of last year.
The Orange telecom network currently covers 96 percent of the urban population and 71 percent of the national population (representing more than 4,200 localities). Orange recently completed a major 50 percent upgrade of its network capacity.
In the third quarter of the year, the number of sold 4G smartphones had nearly doubled, compared to the sales in the third quarter of 2014, while sales of 4G tablets were nearly four times more important.
In picture: Jean- Francois Fallacher, CEO of Orange Romania
Otilia Haraga