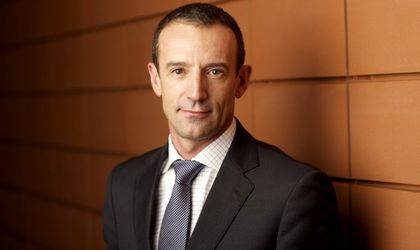 Telecom operator Orange Romania posted revenues of EUR 947 million corresponding to 2015, of which EUR 250 million were generated in the last quarter of the year.  Total yearly revenues saw a 7.4 percent surge compared to the same quarter of 2014.
"For Orange Romania, 2015 was a highly successful year, which included many premieres, both locally and at the level of the entire group. 2016 promises to be as dynamic, and market trends show a high appetite for 4G, access to entertainment on all types of screen, high interest for convergent services, and the transition of prepay customers to postpay subscriptions," according to Jean-François Fallacher, CEO Orange Romania (in picture).
At the end of 2015, Orange had 10,177,000 customers, the number of subscribers having gone up by 4 percent compared to the same period of last year.
The Orange TV service currently has more than 275,000 subscribers, representing a 75.4 percent growth compared to the similar period of last year.
Consumption of 4G mobile data within the company's network grew six- fold in 2015 compared to 2014, as this evolution was helped by the fact that the number of 4G terminals in the network also doubled.
Nearly 75 percent of the phones sold at the end of 2015 were smartphones- up by 50 percent compared to the same period of the previous year, and up by 70 percent compared to the beginning of the year.
At the end of the year, Orange's 4G network covered 96 percent of the urban population and 72 percent of the entire population of Romania.
Also, four times more tablets with 4G connection were sold last year compared to 2014. On the wearable segment, sales doubled compared to the previous year, according to the company's press release.
Last year, Orange introduced on the market services and products such as Wi-Fi on board, the Orange smart shop concept, the Orange TV stick, the M2M Control platform for corporations and the 4G call service. At the moment, the company is testing with users other two services: the Wi-Fi call and the Orange Smart Home solution.
In September, the company simplified its postpay portfolio for individual customers.
Otilia Haraga