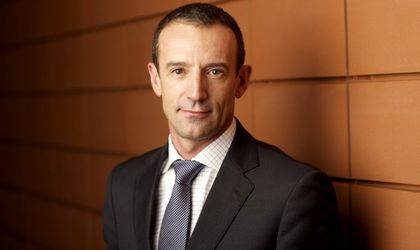 Orange Romania announced on March 31 that it will be expanding its 4G telecom network in 90 cities, representing over 45 percent in the country population.
The operator will also be testing a 4G+ network in six cities. The 4G+ network will allow data transfers at speeds of up to 300 Mbps, and teh network equipment will be supplied by Huawei, according to Mediafax newswire.
"Starting April 7, Orange Romania will be able to make full use of its frequency spectrum acquired in September 2012. Romania is the ninth country in the world with a 4G+ network. We are the second operator in Eastern Europe with 4G+ and the first in Romania," said Stefan Slavnicu, technical director in the company, in a press conference.
Starting April 7, when the licenses the company won during the bidding in September 2012, come into force, Orange will expand the 4G network to cover more than 45 percent of the company's population.
The 4G technology will allow real average download speeds of 30 Mbps and upload speeds of 15 Mbps.
According to Slavnicu, with a new range of dedicated options these speeds can go up to real average download speeds of 60 Mbps and upload speeds of 30 Mbps, according to Mediafax.

"Orange invites clients in Bucharest, Brasov, Cluj-Napoca, Galati, Iasi and Timisoara to test the new technology in Orange stores, and encourages producers to bring on the Romanian market devices compatible with this new technology," said Slavnicu.
Starting March 31, all Orange postpay offers have 3G+ internet traffic at real average download speeds of 6.5 Mbps, covering 94.08 percent of the population.
In order to benefit from higher speeds than these, customers can choose one of the new dedicated options.
"We will be always looking for new ways to bring the best technologies and offer them the opportunity to test them, like in the case of speeds of up to 300 Mbps, said Jean- François Fallacher (in picture), CEO of Orange Romania.
"Last year we invested EUR 130 million in the Orange Romania infrastructure," said Fallacher.
Otilia Haraga