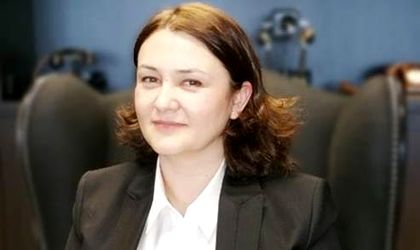 Telecom operator Orange Romania has announced the appointment of a new chief financial officer. Starting May 1, 2016,  Adela Guédon (in picture) will take on this position from Diego Martinez Lopez, who will become CFO of Orange Spain.
As CFO of Orange Romania, Guédon has the mission to consolidate the financial performance of the company and to develop new business directions such as the convergent communications services and Orange Money.
Guédon has 18 years of experience in the financial field, and a long experience on the European telecom market and the Romanian telecom market.
She started her career at Orange in 1997 where she was promoted from  Junior Accountant to Corporate Finance Director, also becoming the youngest member of the executive committee of the company. In 2007, she took over the position of Chief Financial Officer at Orange Moldova, where she played a significant role in developing efficiency programs, developing and implementing the strategy for acquiring and integrating an internet service supplier. At the moment, she is controller of the European division of Orange Group, in which position she is supervising the international controlling team and activities across seven European countries. She has Romanian French nationality.
During his term in Romania, Martinez coordinated major projects such as the contract for access to fixed broadband infrastructure, the office consolidation in Bucharest as well as the partnership for network maintenance.
Otilia Haraga