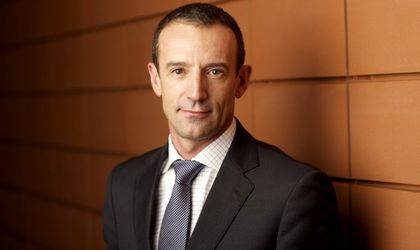 Orange Romania posted total revenues of EUR 449 million for the first half of the year ended June 30, representing a drop of 0.6 percent compared to the similar period of last year.
For the second quarter, the company generated revenues of EUR 230 million, up by 0.2 percent compared to the same period in 2012.
"If excluding the effect of the drop in terminations tariffs, the revenue growth is 3.8 percent compared to the second quarter of 2012. This confirms the stabilization trend noticed in 2012 and maintained in the first three months of 2013," according to the press release of the company.
At the end of the first half year, Orange had 10.2 million clients, having added 154,000 new ones since the end of June 2012.
The company's base of postpay customers has grown by 6 percent in the past year, over the prepay base.
Mobile internet traffic posted a 90 percent hike in the first half of the year, compared to the similar period in 2012, as smartphone sales went up, as applications and value-added services continue to develop. This growth is also the result of the investments in the mobile data network.
This year Orange made its entrance on the satellite TV market.
"The first 6 months have been very dynamic for us. In June, we launched Orange TV (…) which offers over 40 HD channels, thus making an important step in offering our clients a complete communication experience. The financial results posted in the first half continue the trend we have noticed at the end of 2012 and confirms that investments in the quality of the network, with a focus on the 4G last generation services, enriching the portfolio of custom-made offers as well as the attention we grant to the way we interact with our clients are appreciated by these," said Jean-François Fallacher, CEO Orange Romania.
Otilia Haraga