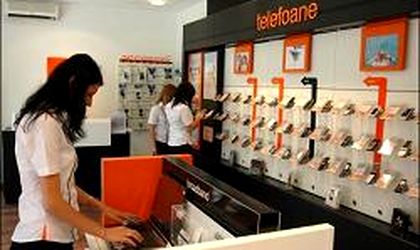 A takeover of KPN's E-Plus by Telefonica Deutschland Holding AG, which sells services under the O2 brand, could prompt Orange to consider fixed-line acquisitions in Belgium and Romania, where it currently sells only wireless services, and consolidate its position in countries including Spain and Poland. The report emerged via Bloomberg, which quotes Stephane Richard, CEO of the company.
By Otilia Haraga
The company official believes the takeover could trigger a shakeup of Europe's telecommunications industry. "With more than 100 carriers in the region's fragmented phone market, many of which are struggling to maintain profitability, approval of the fusion of O2 and E-Plus – to create Germany's largest wireless operator by customers – would encourage more mergers and acquisitions in the industry," said Richard.
Orange Romania officials had not commented on the matter by the time this article went to print.
In Romania, Orange provides mobile telephony and mobile data services as well as TV services. In June, Orange Romania officially launched its local TV service, at prices of up to EUR 12 (VAT included).
The TV service is available via satellite and internet, on desktops and laptops. It will soon also be available on smartphones and tablets, as the company will launch dedicated applications.
Further consolidation may take place after Romanian telecom watchdog ANCOM puts up for public consultation the prospect of lower tariffs for termination rates, which will see operators lose a significant share of their revenues.
From January 1, 2014, the maximum termination rates for fixed calls would drop from 0.67 euro cents per minute to 0.15 euro cents per minute. The maximum termination rates for mobile calls would decrease from 3.07 eurocents to 0.86 eurocents per minute.
In an effort to cut infrastructure costs, Orange Romania and Vodafone Romania signed an agreement to share their network. The efficiencies created by the deal will enable the parties to invest in expanding 4G coverage, as well as in covering the underserved, "white" areas in rural regions, according to the operators.