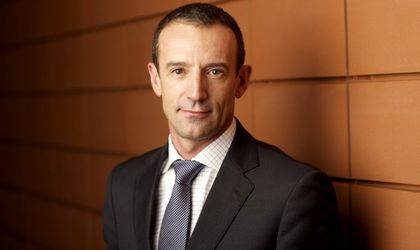 Telecom operator Orange Romania announced its new strategy for Romania on September 11, which includes a new brand identity, a new simplified portfolio, Power Up batteries for any 4G terminal and the first commercial 4G call service in Romania.
In line with Orange Group's strategy Essentials 2020, the company has upgraded its brand identity in Romania.
The new brand identity focuses on nine topics tailored according to the essentials needs of consumers: Family, Home, On the Move, Fun, Benefits, Welfare, Tariff, Technology and Business.
The new brand signature "It's all about what matters to you" is accompanied by a new visual identity.
Starting September 14, Orange will have a simplified postpay offer of voice and internet services: basic offers Orange Me (voice services) and Orange Net (internet services), the Orange Share and Orange Family packages, the Orange Share offers for those who use both a terminal and tablet,  the Orange Family offer for families with different needs, and Orange Pro for startup entrepreneurs.
Customers who have been with Orange for more than a year can buy terminals in installments, and the payment is directly on the Orange bill.
Orange customers will receive a Power Up external battery upon acquiring any 4G smartphone, which they can replace with a new full one in any Orange store.
As a first in Romania and the Orange Group, customers can use the 4G call service which ensures a connection that is 5 times faster that at the moment.
The 4G call service from Orange was developed in partnership with Samsung Galaxy S6 and Samsung Galaxy S6 edge in the company's comercial offer.
Soon the company plans to launch the call via Wi-Fi service, too.
Orange also invested in the overhaul and expansion of its network.
The amount of works done on the infrastructure over the past 2 years was equivalent to the amount of work carried out in the 5 previous years, according to company officials,
The company has completed an overhaul of its 2G, 3G and 4G mobile network in urban areas. As a result, customers in Bucharest and other 27 counties have improved coverage. The coverage of 2G, 3G and 4G services is 50 percent better while 4G overage inside buildings has also seen a 20 percent improvement.
At the subway, 4G internet traffic in the Orange network has seen a 6 times increase.
Currently, the Orange 4G network covers 96 percent of the urban population and 70 percent of the national population, representing approximately 4,200 localities.
In picture: Jean-Francois Fallacher, CEO of Orange Romania
Otilia Haraga