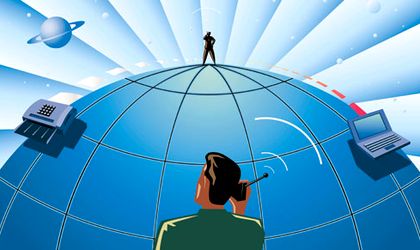 Telecom operator Orange Romania has launched the Go Europe option which allows its clients to pay the same when they are in roaming in the European Union as they would in their network.
"The Go Europe option is ideal for users who are beginning to use roaming services because it offers them the certainty of lower costs and comfort in managing these costs," said Dorin Odiatiu, public affairs, partnerships and wholesale director.
The option is available for EUR 1 per day (VAT included) and will be launched under the same name in 7 EU countries where Orange has operations.
The Go Europe option can be activated either at Orange Shop before leaving, or during the journey by calling customer service or via the Orange online account or Self-Care.
The option fee is charged only when there is consumption in roaming. Clients who talk on the phone while in roaming will pay EUR 0.15/minute for made calls, EUR 0.08/minute for received calls, EUR 0.062/SMS and EUR 0.28/MB.
 Otilia Haraga