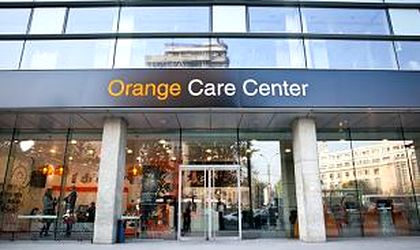 Orange Romania has announced the winners of the funding program "The world through colors and sounds", where several NGOs were invited to submit their educational, cultural and health projects for people with visual, hearing or speech impairments.
With a total budget of EUR 350,000, the contest has attracted 110 projects which were submitted by several associations and foundations, educational institutions, hospitals and cultural institutions across the country. From these, the Orange Foundation Board has selected nine projects. The evaluation criteria were innovation, digital composition, relevance, sustainability (concrete results and sustainability), impact (number of beneficiaries), contribution from the candidates and the possibility of involvement of volunteers. Orange Foundation will provide grants for the winning projects between EUR 10,000 and 50,000. The main targets endorsed by the Orange Foundation were for the detection and early treatment of hearing deficiencies in an attempt to limit the consequences of such disability, integration of people with impaired vision, speech and hearing by facilitating their access to education, culture and health.
The winning projects are those from Urban Development Association, the National Museum of Art of Romania, National Library Foundation Traveling Paper, University of Medicine and Pharmacy "Julius Haţieganu" in Cluj-Napoca, Audiosofia Association, the No. 65 Special Kindergarten for Deaf in Bucharest.
Oana Vasiliu