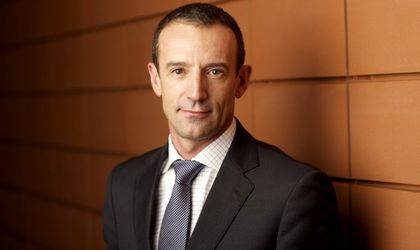 Orange Romania's investments in Romania this year will be at the same scale as the figure announced for 2011- EUR 110 million.
Last year, the operator voiced its Conquest 2015 strategy to invest in Romania between EUR 500 million and EUR 600 million by 2015.
Over the past year, Orange injected EUR 110 million mainly into expanding the network in rural areas as well as modernizing voice and data services, taking the 3G coverage from 55 percent of the Romanian population in 2011 to 98 percent in 2012.
At the moment, Orange is present with speeds of 14.4 Mbps in rural and urban areas, with 21.6 Mbps in 21 main Romanian cities and with speeds of 43.2 Mbps in the top 5 Romanian cities: Bucharest, Iasi, Timisoara, Constanta and Cluj.
"I believe we contributed to reducing the digital divide in Romania with the completion of this program," said Jean-Francois Fallacher, CEO of Orange Romania (pictured).
During this program, the company modernized 1,903 radio stations from 2G to 3G. On average, 40 sites were modernized every week.
"We started with Transylvania, we continued with Moldova, Banat and then with the southern part of the country," said Madalina Suceveanu, chief technical officer (CTO) of Orange Romania.
A part of the equipment that was replaced had been installed 15 years ago when the Orange network was launched," she added.
According to company officials, in the first half of the year Orange saw a 182 percent growth in the data traffic in rural areas compared to the period prior to the modernization of the network.
Apart from the investment in the network, the operator has also invested in its outlet network, but not "at the same magnitude," said Fallacher.
Read more on Orange's strategy in the print edition of Business Review.

Otilia Haraga