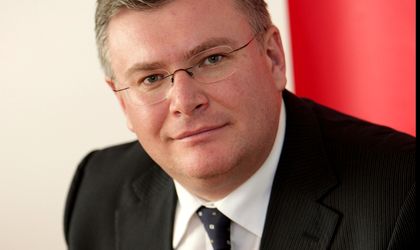 U.S. software producer Oracle invests approximately EUR 100 million in Romania, said Dan Sova, delegate minister for infrastructure projects of national interest and foreign investments.
"It is a new investment for expanding Oracle's current capacities, which is approximately EUR 100 million," said Sova during the TV show Dupa 20 de ani, broadcast by Pro TV channel.
Sova also confirmed that the Oracle investment in Romania also includes the set-up of call-centers.
In mid-April, Safra Catz, co-president Oracle Corporation together with Sorin Mandrutescu (in picture), general manager Oracle Romania met Romanian PM Victor Ponta and the Minister of Communications Dan Nica.
According to Catz, Oracle currently has 2,500 employees in Romania and will continue to develop its presence in the country.
 Otilia Haraga