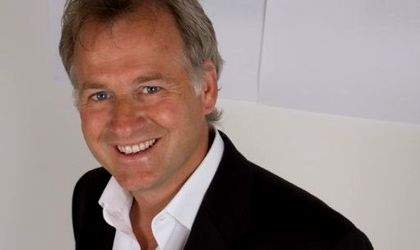 Oliver Perkins tells Business Review how much Romania has evolved in terms of leadership in the last decade and emphasizes the importance of the new generation of Romanian leaders.
When I first came to Romania, nearly 15 years ago, I found a land rich in opportunity and with an openness to "Western style" leadership paradigms. There is still, of course, a thirst for knowledge and an interest in an alternative international perspective. Today, however, I find myself increasingly reflecting on how the world has changed, Romania has evolved and  how much Romanians can teach us "foreigners", in terms of leadership, in the areas of business, the arts and the wider community.
There is, of course, no such thing as a Romanian leadership style. Leaders come in all shapes and sizes; they all have different challenges, stories and experiences which shape how they lead. Therefore to define and pigeonhole Romanian leadership as one thing or another would be futile and erroneous. What is interesting, however, is to examine what has been written about the Romanian psyche and national character – Romanians, it is said, are survivors, they are a fun loving, individualistic, traditional, superstitious, family-orientated, passionate, open and educated bunch. Nowadays there is a new generation that is also full of confidence and pride – innovative, entrepreneurial, creative, hardworking and drivers of change.
This new confidence and pride exists despite years of economic turmoil, brain drain, and, more recently, a concerted media onslaught primarily in certain sections of the European and in particular the UK press. Perhaps this is one of the reasons why a whole new vibrant community of leaders has appeared on the radar here and abroad – leaders that celebrate openly and confidently their "Romanianness". We only have to look at initiatives such as the "Bucharest not Budapest", and "Why don't you come over?" campaigns or indeed the work of Bucuresti Optimist to see how Romanian leaders at all levels in our society are shedding a positive light on their country and are standing up to be counted.
At the time of writing, economic indicators put Romania on a positive footing with growth being among the highest in Europe. Moreover, it's been widely recognized that Romania is a world leader in the field of IT. Indeed, just in the last few weeks, the Romanian-run Pangea Communications firm based in San Francisco created a world first in building new software that allows data transfer via traditional voice networks. My own experience working with young people in multinationals such as IBM and Oracle and start-ups such as Qualitance is nothing short of inspirational in terms of their leadership, innovation and international successes.
In sport, the arts and music too there is a whole new emerging community actively changing the way Romania is perceived locally and internationally. Simona Halep is a role model for thousands of young people and the award-winning film director Alex Nanau received international acclaim for the hard-hitting documentary Toto and his Sisters. It's also encouraging to see the number of high profile festival and community projects this year alone, including Blaj Alive, Untold, Artmania, FITS, Street Delivery, Roaba de cultura, Electric Castle and Summerwell – all proof that Romania is on its way to becoming an arts and music force to be reckoned with.
Social change and leadership is evident, in the community, at grass roots level too. If we look back to Klaus Iohannis's recent presidential campaign or the Rosia Montana issue, it's easy to see that there is a new generation of leaders, Romanian bloggers, activists and social media campaigners taking a strong stance on who is in power and how the country is being run.
Romanians are, slowly but surely, rejecting top-down traditional command and control leadership models – leaders now exist informally at all levels of business and society. This is leadership based upon having a shared vision of a better and happier Romania, a focus not just on self interest but something bigger, a collaborative community-based approach where leaders work together as a force to manage and instigate change. These leaders are alive and well and living and working amongst us today. They understand the power of positive intentional influence and directly or indirectly inspire, create and develop sustainable leadership in themselves and others. These leaders move us beyond the platitudes of those who hold the traditional positions of power and into the heart of leadership – to our deepest human and societal potential – while asking us to focus on what really matters.
Leadership and what it means is constantly evolving and redefining itself – but at its core is a focus on people. Traditional distinctions of leader and follower have become blurred. We all have the power to lead, make a difference, to influence and grow others and make things better. Leadership is no longer about status, privilege and authority. It's true that, in Romania, the old guard still exists and holds many of the important cards in political life, corruption is forever a concern and high levels of poverty still exist. When I speak to my Romanian friends many say the same thing, namely, that it will take a generation for things to really improve. They could well be right – only time will tell.
I am inherently more optimistic. Whilst recognizing change, in certain sectors, may be slow, it is too easy and convenient to focus on the negative. Leaders by definition look towards the future with a focus on the positive. In this respect it's my belief that with the gradual demise of traditional top-down leadership models, there is a generation of younger inspirational and innovative individuals who increasingly have a part to play. They are the ones who are telling a new story, they are the ones who are gradually shaping, step by step, a bright future for Romanians and for those of us lucky enough to be living here. Indeed, if we look in the right places and at the right people, no matter where we are from in the world, we could all learn a thing or two.
About the author: Oliver Perkins is the managing director of BrainovateTM and is holding a Legacy Leadership Seminar in Bucharest from 13-15 October.
Business Review is the only partner offering a 10 percent discount, which you can get here.